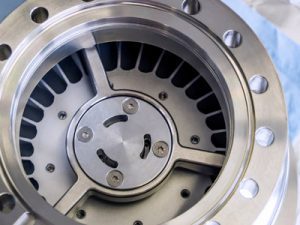 Whenever you have a vacuum pump in your business, you will need to work hard to maintain it. As with any other piece of machinery, vacuum pump repairs are necessary at some point in time. This is simply an essential part of getting the machine to work for as long as possible. Luckily, you can reduce the need for repairs by keeping up with maintenance for your pump. Here are some maintenance tips that can help with this:
Oil Changes- As with any other type of machine, vacuum pump repair will include changing the oil. In fact, one of the most common causes of vacuum pump failure is due to contaminated rotary pump oil. The general rule of thumb to avoid this is to change the oil for every 3,000 hours of use. For pumps that run 24/7, this would come out to every 4 months, but you can frequently wait 6 months between oil changes as long as it is used in a dry, clean environment.
Controlling the Temperature-To further reduce the need for vacuum pump repair, make sure that the pump is used in an area with the proper temperature and enough ventilation. Avoid placing the pump in hot rooms or by hot equipment since excessive heat can cause the pump to stop working earlier.
Avoiding Intake Problems- Vacuum pumps are designed so that the intake port will suck anything, whether you intend it to or not. Because of this, you should make sure that no solids or liquids get in the pump. When this happens, it can lead to premature failure and the need for immediate repairs to prevent oxidation.